Water Sample Station Colors
We have 194 Water Sample Station Colors to choose from to match any environment or surroundings.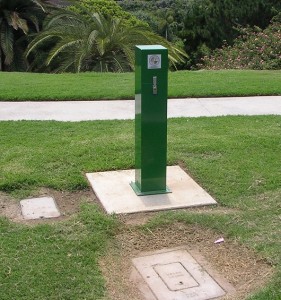 We use highly weather and UV-resistant powder coatings based on Super Durable TGIC Polyester for Exterior and Interior Applications
Features: Superior gloss and color retention, excellent weather
resistance, good mechanical properties, superior chalk resistance,
smooth flow, excellent edge coverage, good storage stability. AAMA
2604-05 conforming.
Gloss Level: All colors featured in this chart are available as standard
products in smooth glossy with a gloss level of 80-90 (gloss level
according to Gardner 60 deg., ASTM D 523).
To see all 194 Water Sample Station Colors, download our PDF.
If those aren't enough or you need a very specific color not found in our chart, custom colors not shown in this brochure can be custom made in 7 to 10 days. Due to pigmentation some colors in the yellow, orange, red and purple range offer only limited UV stability. UV stability of custom colors in that color range must be verified by our production laboratories on a case by case basis.
Please contact us for colors and getting a price quote
Tel:(805) 642-9924 – sales@american-mc.com – Fax:(805) 642-9925